Join the LLYMI Team for five days and four nights as we present "Empowered to Love". We will take a deep dive into the heart of the dance of your marriage. You will learn why you respond the way you do when in conflict and how the humility of Christ can empower you to love. This event is a one-time FamilyLife event featuring Ron & Nan Deal's Empowered to Love messages. 
This unique, one-time event is designed to provide you with not only a biblical message to help you grow a deeper and more satisfying relationship with your spouse, but there will be lots of fun and engaging opportunities as you spend time together. Join other like-minded couples at the beautiful Hilton Sandestin Beach Golf Resort and Spa for worship, teaching, breakouts, Christian entertainment, and tons of together time. You will enjoy some of the things you've loved about the LLYMI Cruise - plus some things we've always wanted to do. You won't want to miss it.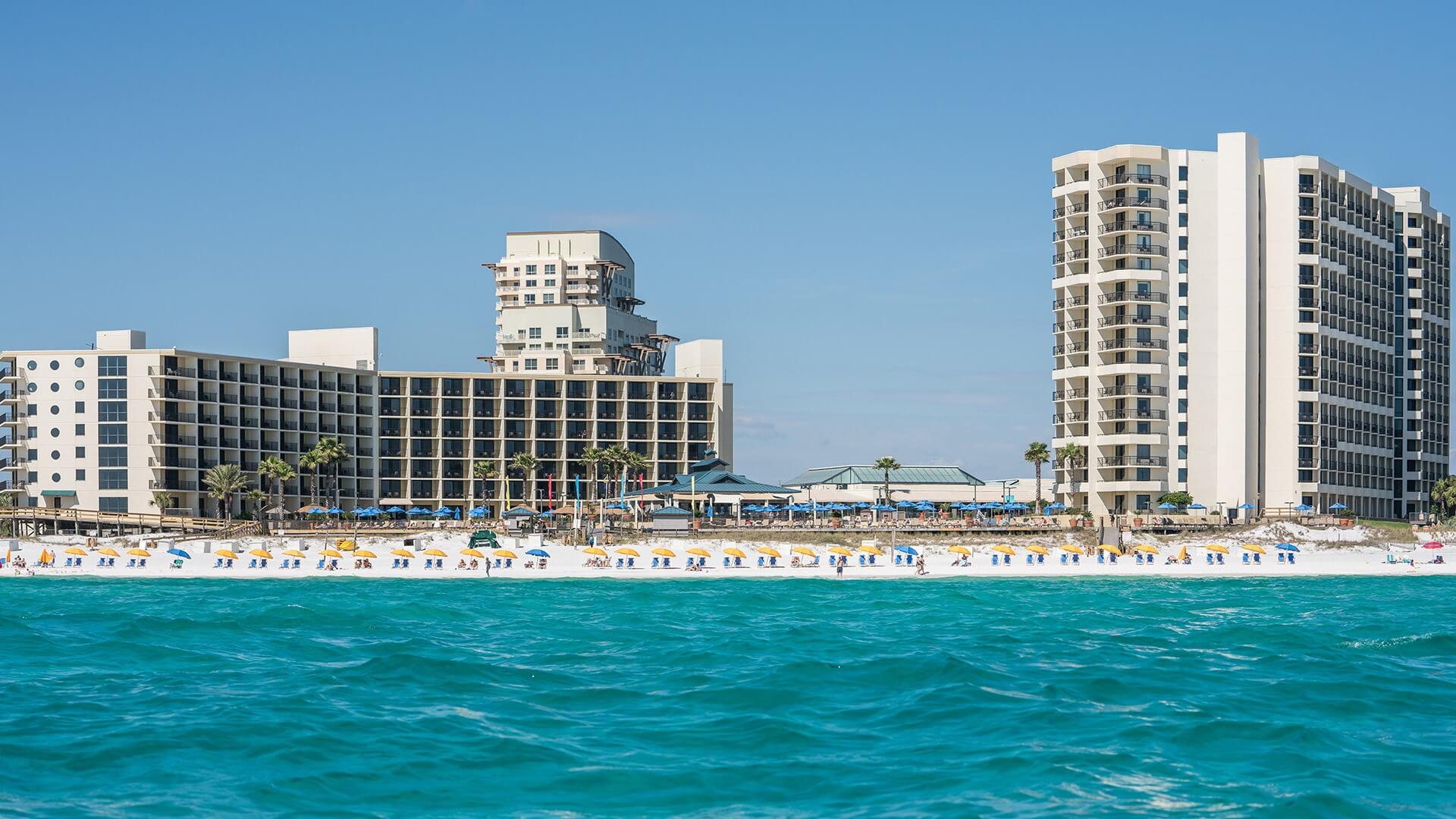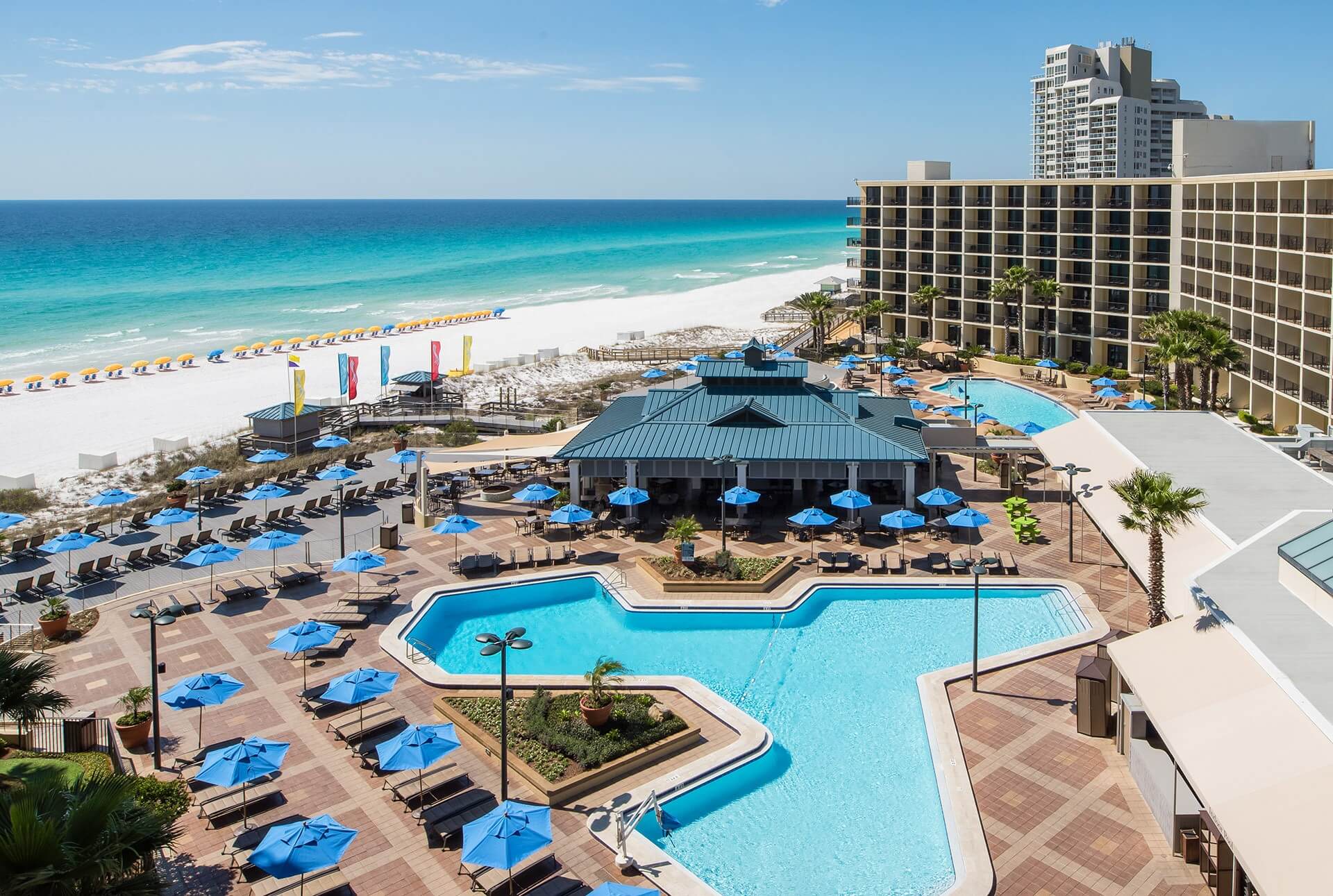 Learn about the hotel room types available and the pricing options HERE. Register today using the Register button on this page to book your room package or call our Reservation Team at (855) 208-8822. For more information about travel to Destin, dining, things to do, and more - see our Frequently Asked Questions
Our lineup and schedule are in the works, but here are a few things we know.
Schedule:

As we refine our schedule, we will communicate more information, but here are some of the current big blocks of our schedule:
Monday evening, Feb. 13

Event launch and Showtime

Welcome dessert reception

FamilyLife Game Night 

Resort activities* 

Tuesday, Feb. 14

Empowered to Love Part One

Breakouts

Afternoon fun and Valentine's free time

Valentine's Showtime

Beach Bonfires & Smores

Ballroom dance instruction

FamilyLife Game Night

Resort activities*

Wednesday, Feb. 15

Empowered to Love Part Two

Breakouts

Afternoon fun and free time

Beach activities, games, & contests

Empowered to Love Part Three

Wednesday Showtime

Ballroom dance instruction 

FamilyLife Game Night

Resort activities*

Thursday, Feb. 16

Empowered to Love Part Four

Afternoon fun and free time

Beach activities, games, & contests

Gala Dinner / Dress Up Night

Thursday Showtime / Event Closing

Dance the Night Away

Resort activities*
*The resort offers a number of activities and Spa services for guests to choose from
Lineup: Check back for more updates.

Ron & Nan Deal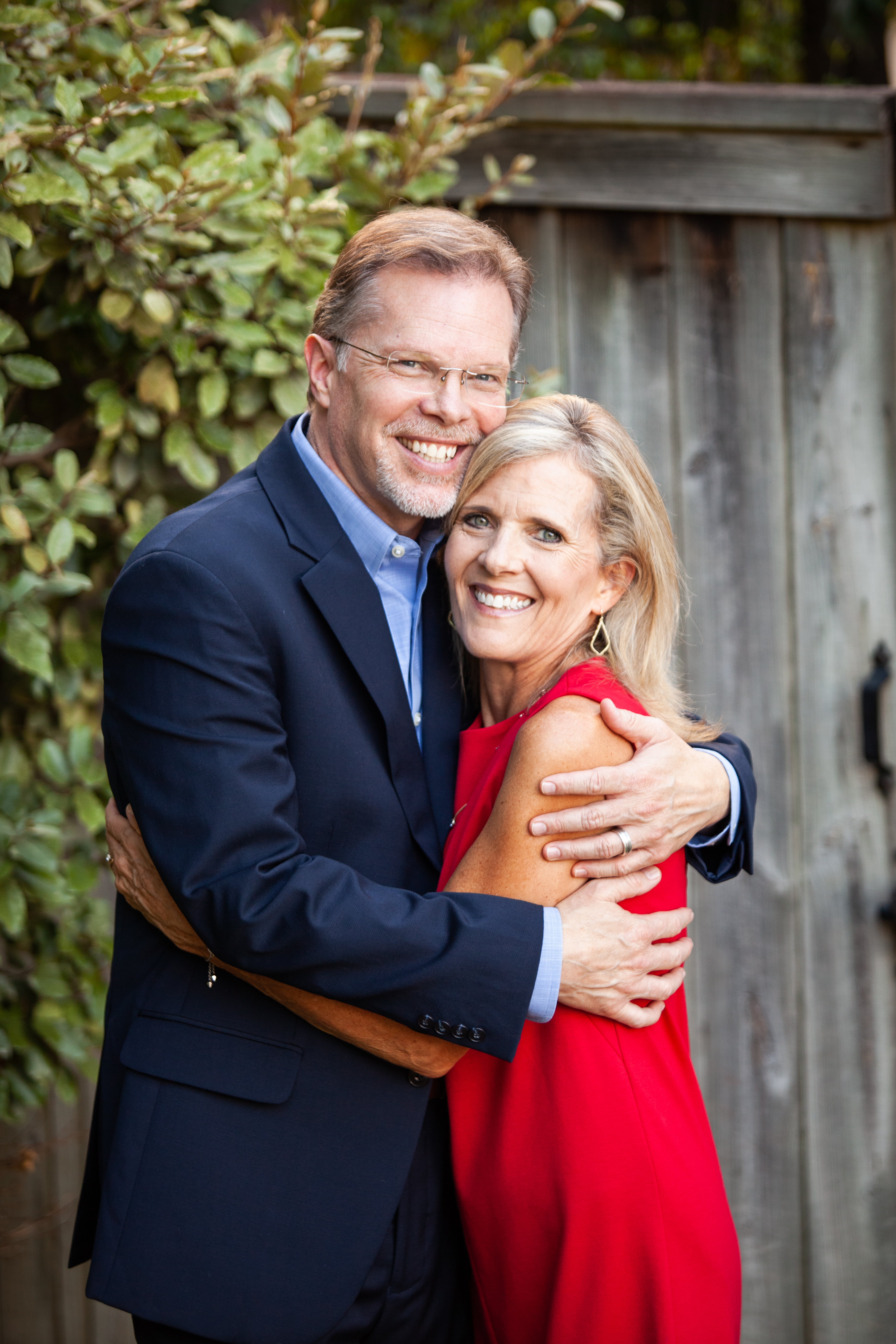 Ron and Nan Deal have been married since 1986 and have three boys Braden, Connor, and Brennan. Ron is the Director of FamilyLife Blended®, author of more than a dozen books and resources, and host of the podcast FamilyLife Blended. Nan has a degree in Early Childhood Education and is a teacher with over 25 years experience in public and private schools. Together they enjoy traveling, a good movie, and trying new restaurants.
Matt Hammitt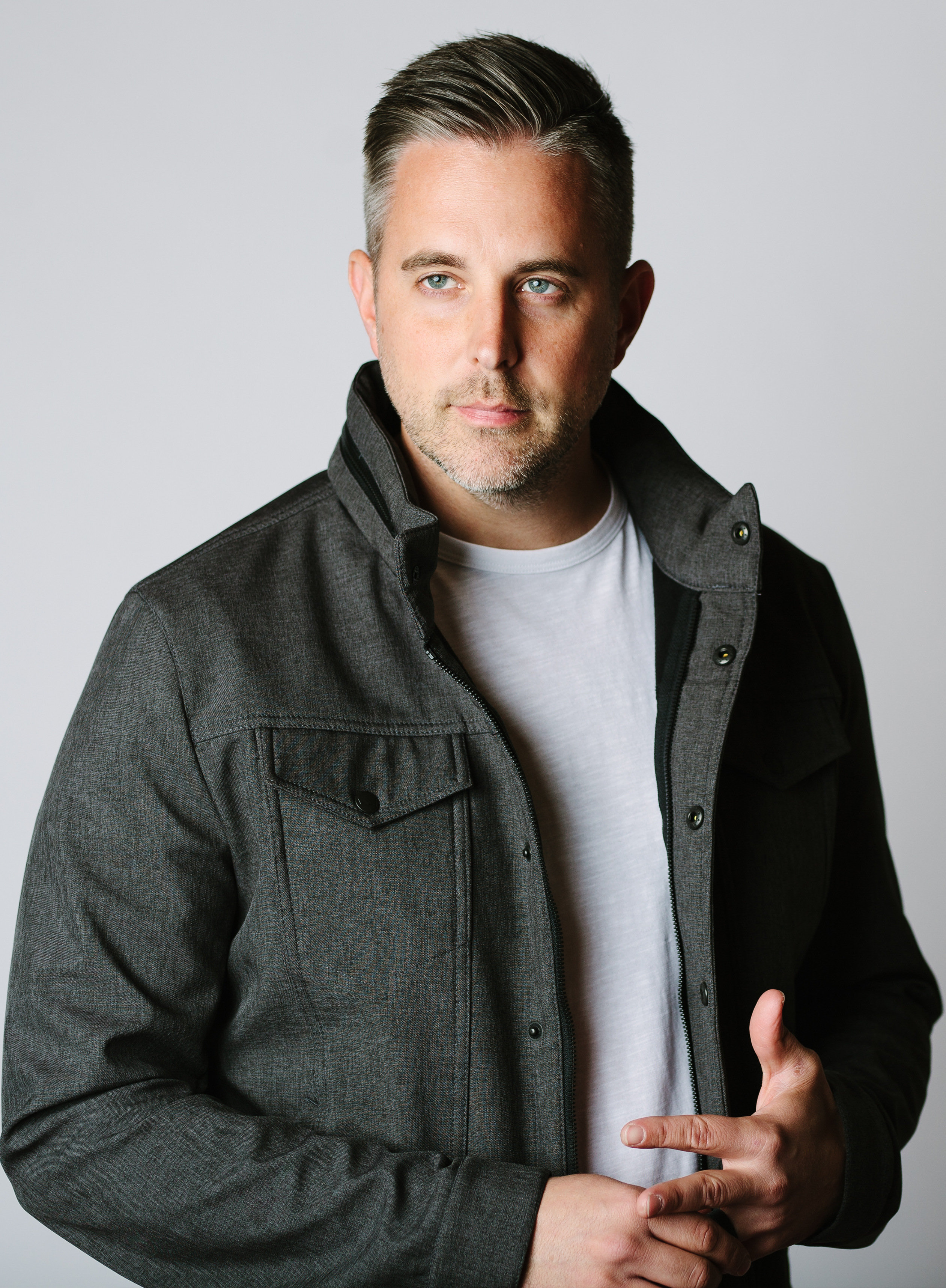 Matt Hammitt is a singer, songwriter, author and speaker. He is the former lead singer of the Grammy-nominated, Dove Award-winning band, Sanctus Real. In 2016, Matt stepped away from the band to be more present at home. Matt and Sarah have four children, and have been married for 21 years. Matt's latest book is Lead Me: Finding Courage to Fight for Your Marriage, Children, and Faith (Waterbrook Multnomah).
Darrin and Vivian Mabuni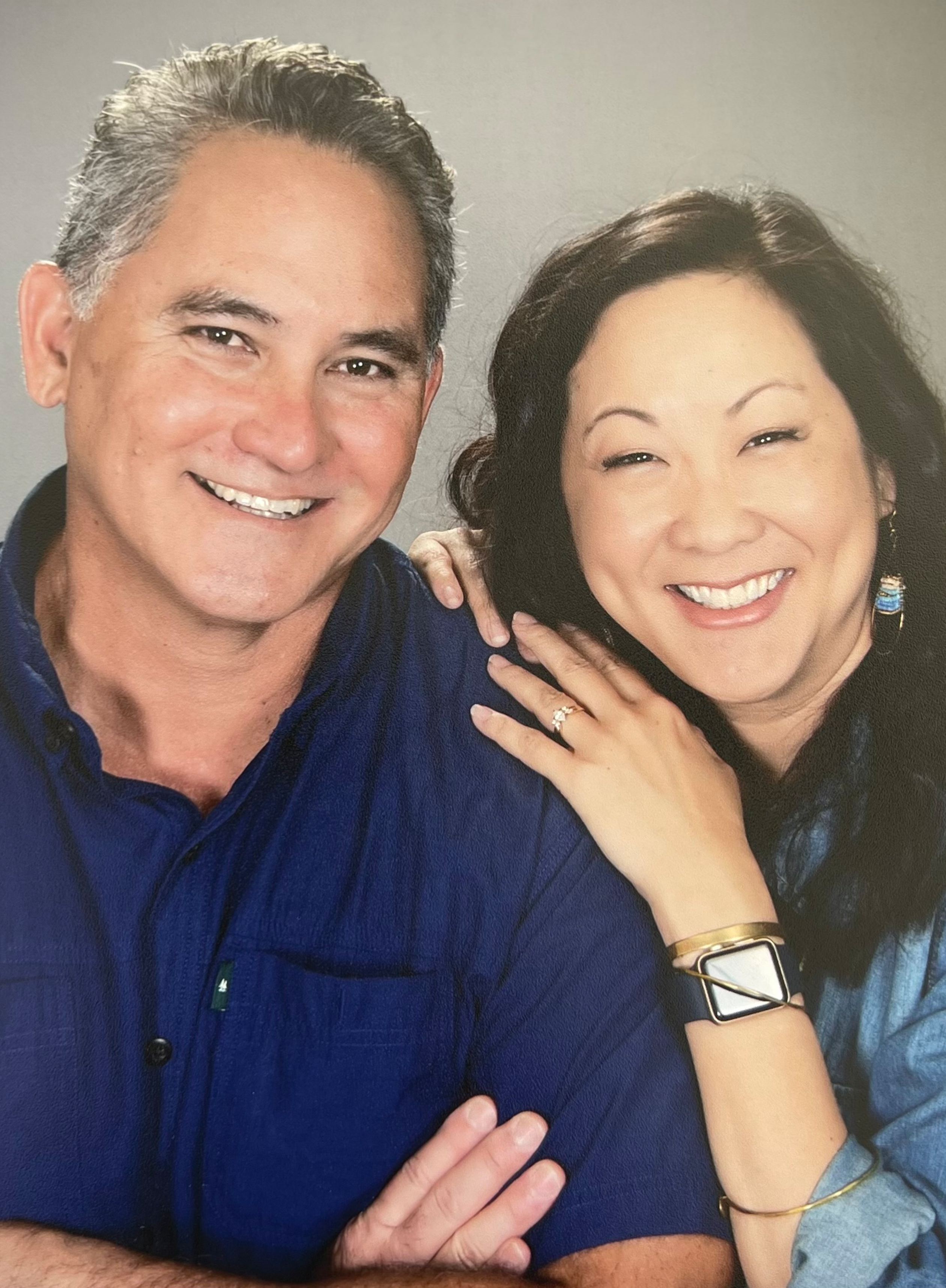 Darrin and Viv have served with Cru for 34 years. They served ten years on the Epic National Executive team, helping to launch the Asian American ministry of Cru. Now they serve as speakers for FamilyLife's Weekend to Remember. Darrin also serves as a local leader with FamilyLife helping to resource and reach marriages and families in Southern California. Vivian is a national speaker and author of "Open Hands, Willing Heart." She is also the founder and podcast host of Someday Is Here Collective for AAPI (Asian American Pacific Islanders) leaders. Married 31 years, they are parents to three fabulous young adults and recently welcomed their first daughter-in-law to the family. They live in Mission Viejo, CA .
@vivmabuni
Tony & Venita Mitchell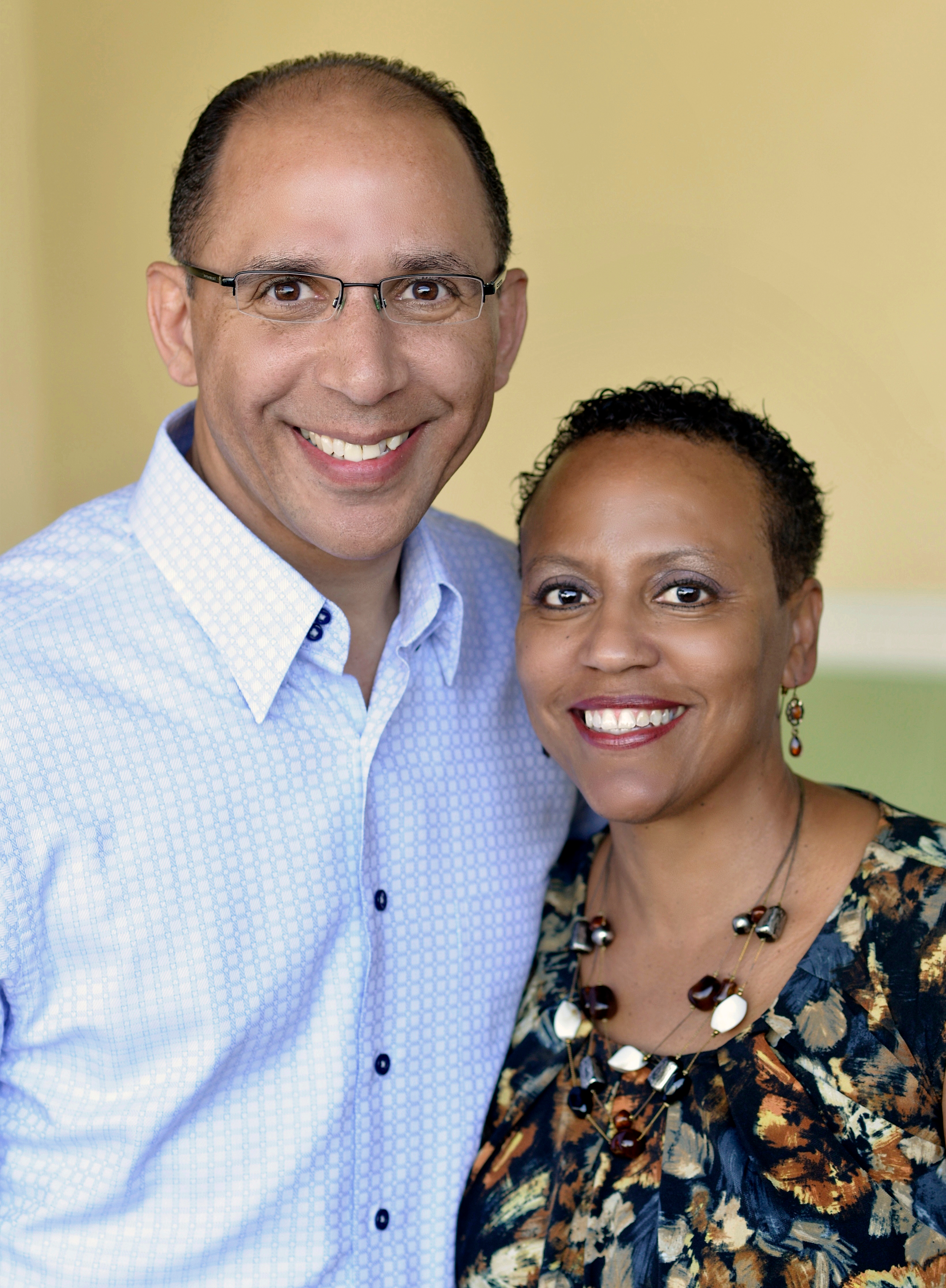 Tony served for 30 years in executive capacities at organizations ranging from $2 million to $2 billion in revenue. After leaving corporate America, Tony now serves as COO of Christian Alliance for Orphans (cafo.org), is a national speaker, strategic advisor (tmLeadership.com), and as an independent board director. Venita has worked in both public and private accounting, served as Women's Ministries Director, and now serves as a board member, speaker, and mentor. Tony and Venita reside in Atlanta, Georgia and have two adult children.
Website: tmleadership.com
John Michael Hinton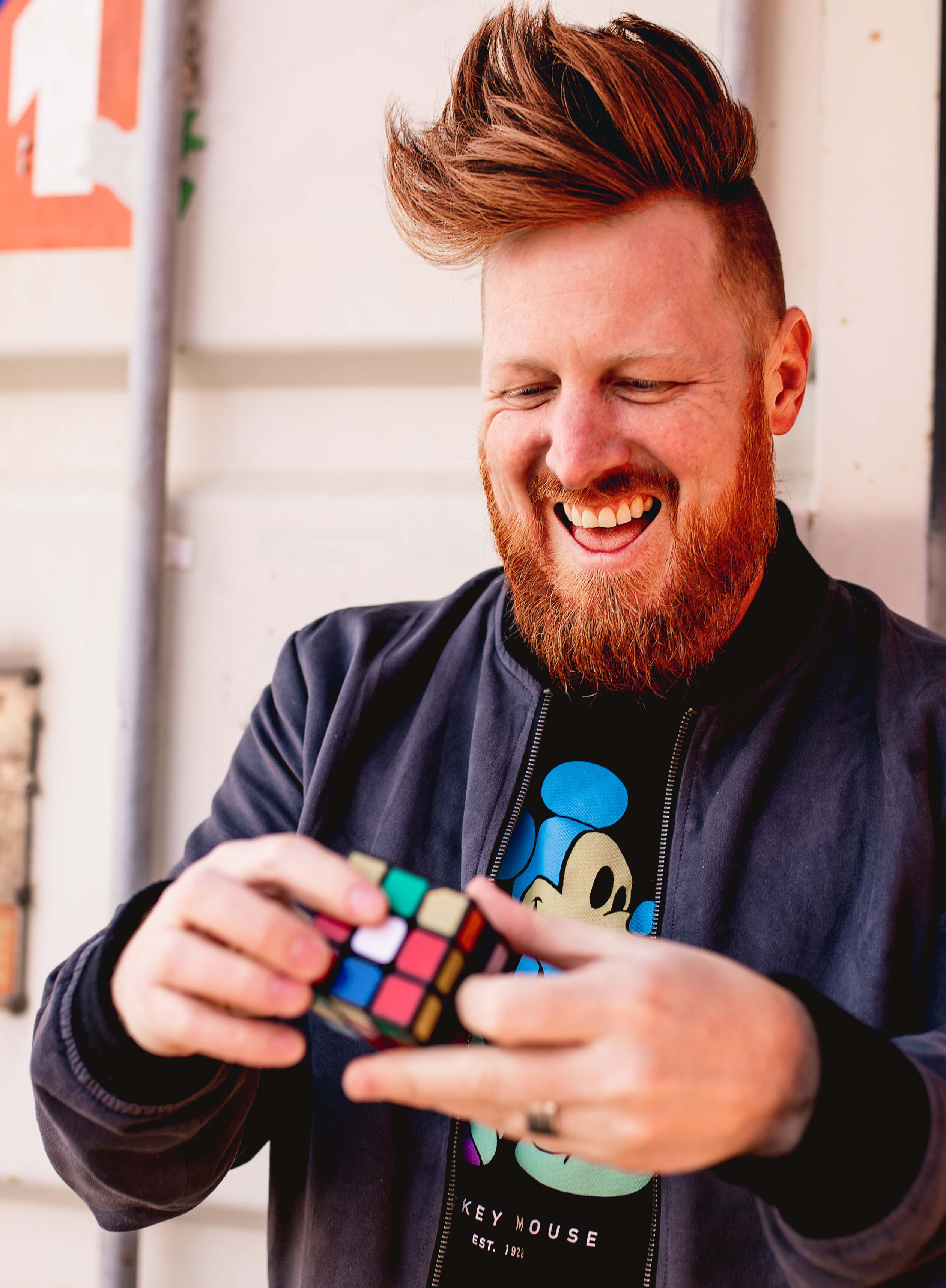 Magician. Storyteller. Redhead.
As seen on the CW's hit show "Penn & Teller: Fool Us" & with millions of views on YouTube, John Michael's unique style of close-up magic for the stage uses everyday objects to accomplish impossible feats. Using a live video feed, every audience member is transported onto the stage just inches away from the mystery. Driven by a passion to encourage people to embrace joy, he uses the power of magic, storytelling and humor in a mix that you won't soon forget.
When not traveling coast to coast, his free time is spent sharing large cups of black tea with his beautiful wife and wrestling on the floor with his three children. Outside of his family, his favorite things in life are In'N'Out burgers, a good suspenseful movie and family trips to Disneyworld.
Rey and Glendaly Bermudez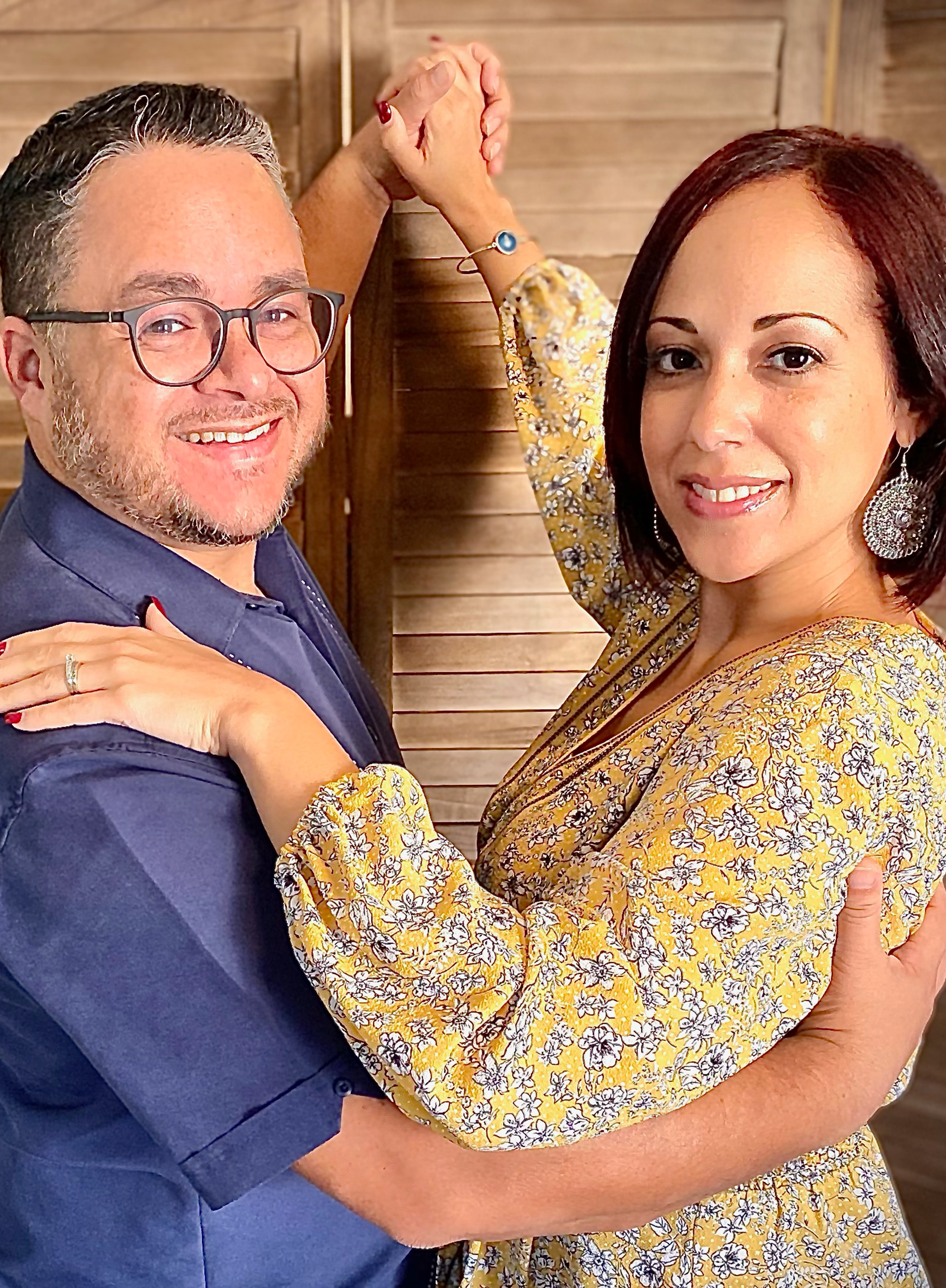 Rey & Glendaly make dancing with your spouse easy, meaningful, and fun through their creative marriage ministry Steps 2 One.
Since 2015, Rey & Glendaly have encouraged couples toward oneness through classes, workshops, and weekend experiences using ballroom dance lessons mixed with marriage and biblical principles. Their unique teaching style entertains and empowers couples to connect in a fun and non-intimidating way. Together, their hearts' desire is to see couples growing, thriving, and enjoying countless "beso breaks" as they move toward oneness with Christ and each other.
Rey is a professional dance instructor and trained counselor. Glendaly is a professional social worker who loves to dance. They are blessed to enjoy a blended family with two young adults and a kindergartner.
Katie Peslis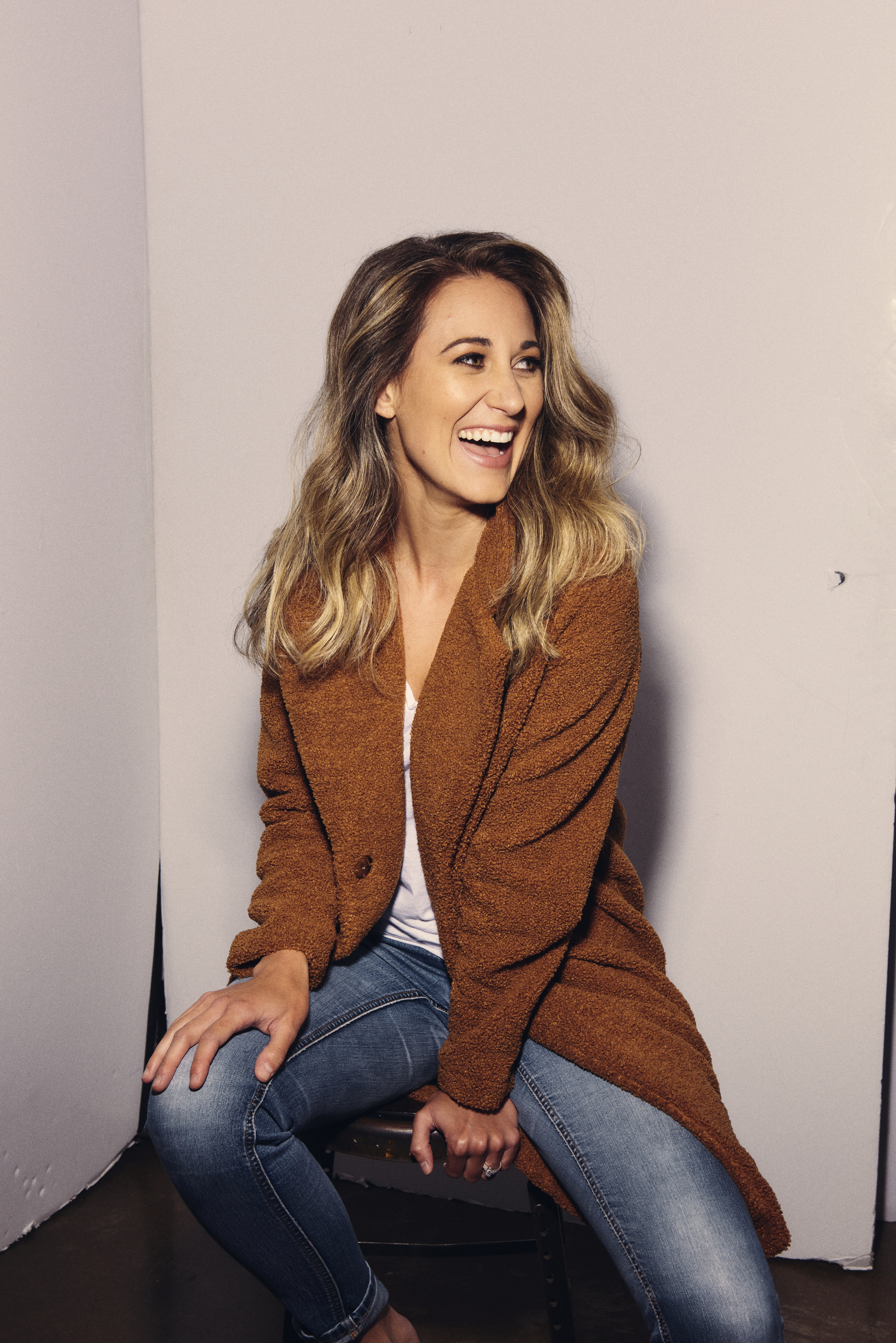 Katie Peslis got her professional start in 2013 when she was cast as Anna in Disney's "Frozen" with the Indianapolis Symphony Orchestra. Her voice has been featured at Disneyland California, Disney World Orlando, Disneyland Paris, and Disneyland Tokyo. She also sang as a touring vocalist with Sandi Patty for five years. 
Katie developed a love for Karen Carpenter early on and released "We've Only Just Begun, A Tribute Karen Carpenter" in 2020. "Growing up, my parents would give me The Carpenters cassette tapes as stocking stuffers and I would listen to Karen sing over and over again. I loved to emulate her as I stood in my living room belting out songs by the Carpenters."
Katie and her husband, Donnie, along with their German Pinscher, Penny, live in Nashville.
Sandi Patty & Don Peslis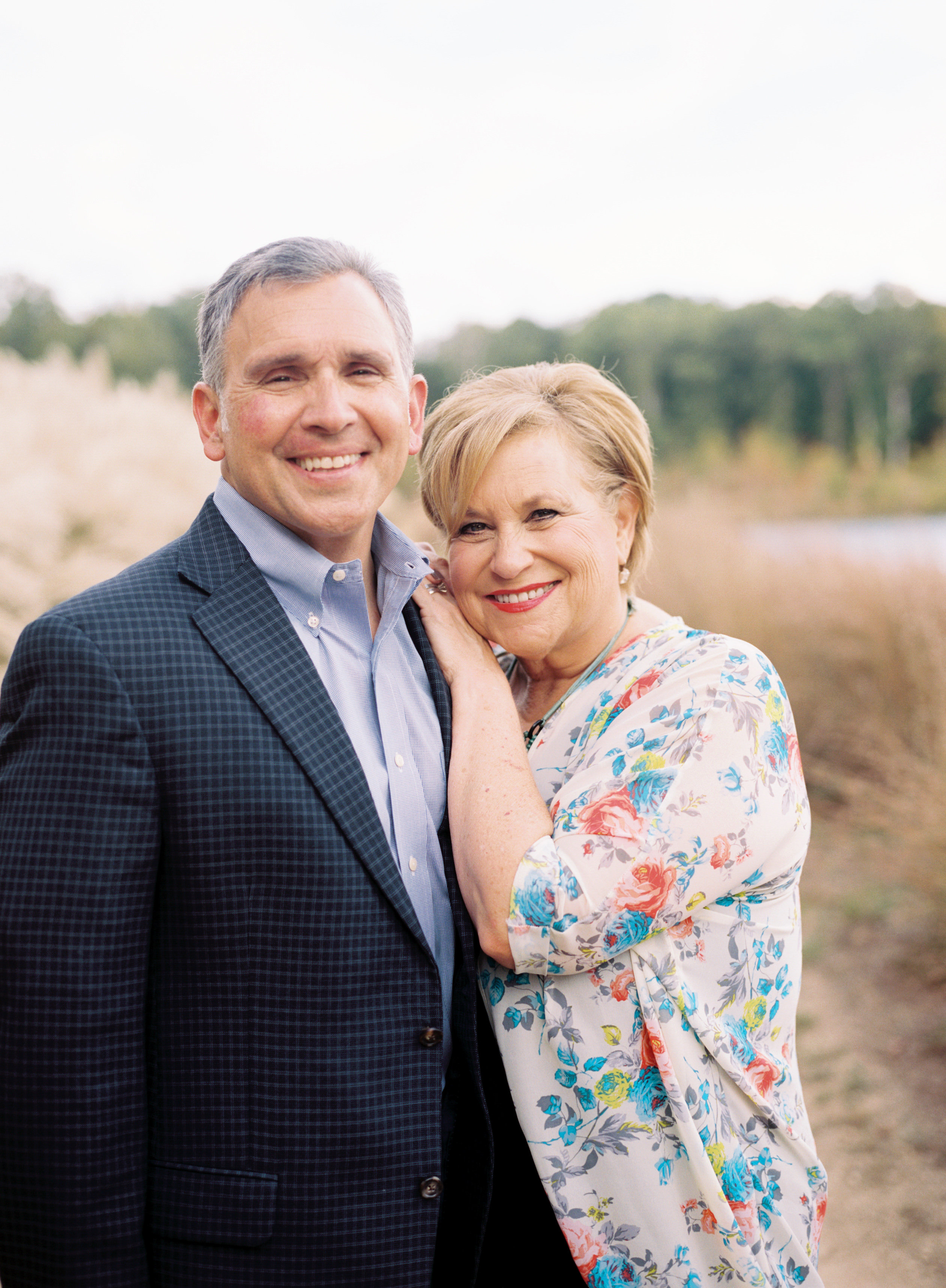 Don Peslis serves at Crossings Community Church as Pastor of Chapel Worship and is actively involved in community outreach programs in the surrounding community.
Sandi Patty is one of the most highly acclaimed performers of our time, is the most awarded female vocalist in contemporary Christian music history, and is a member of the Gospel Music Hall of Fame. Sandi Patty is simply known as "The Voice." In addition to her prolific musical career, Sandi is also the author of eight books.
Don and Sandi have a blended family of eight children. They wrote of their journey in a blended family in Life in the Blender. They make their home in Oklahoma City, OK. 
Jimmy McNeal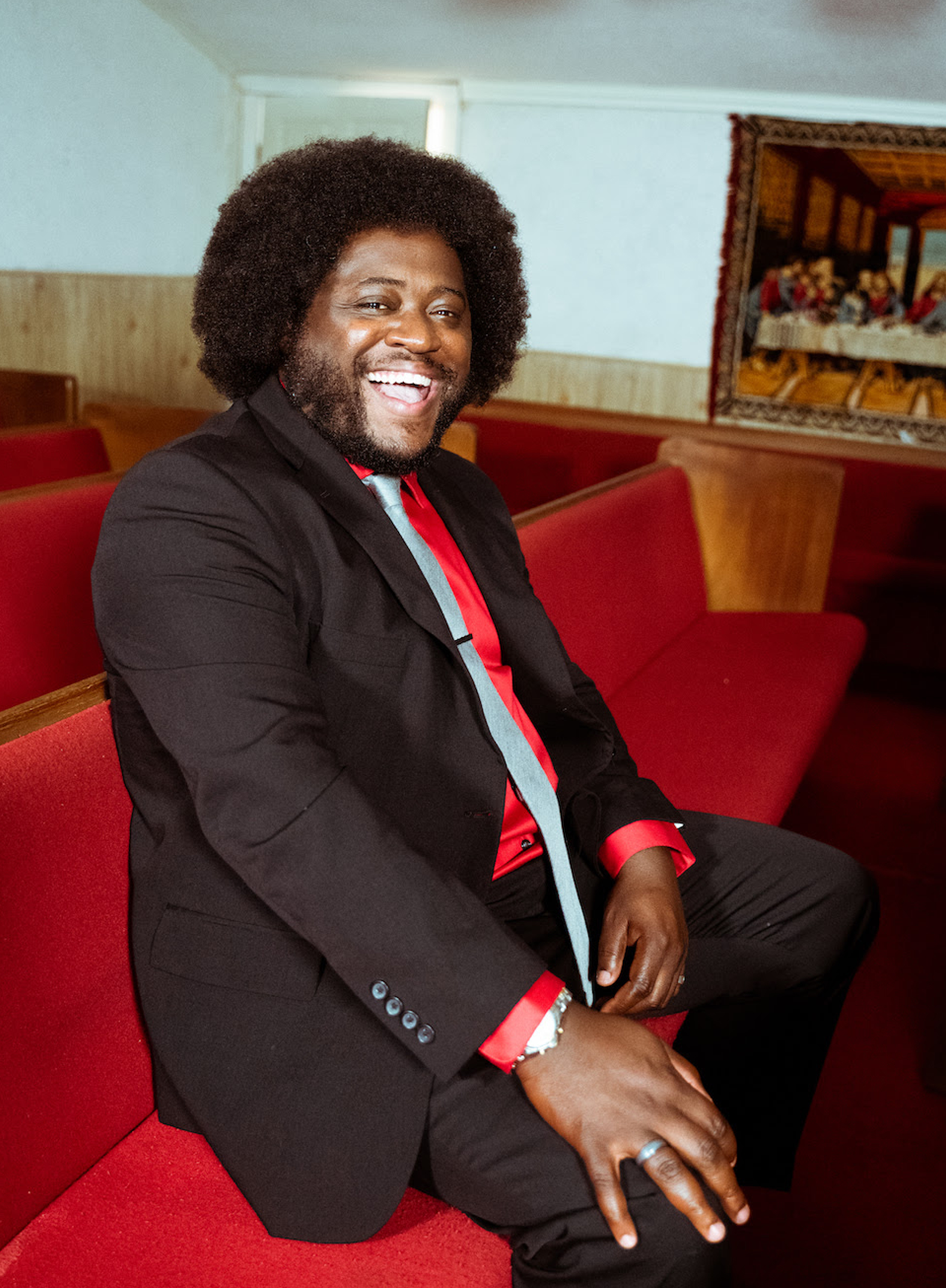 Growing up in a large extended family in south Dallas, Jimmy McNeal's musical journey began by singing and leading worship at the Waxahachie Miracle Revival Center, the church his grandfather pastored and the place he first met Jesus.
Today, Jimmy serves as a worship pastor and elder at the Austin Stone Church in Austin, TX, and travels around the country leading worship for various conferences and ministries. Jimmy's energy and passion for God are contagious as he leads worship out of an overflow of this love for Jesus.
Jimmy is at home in many different styles of worship music, aiming to see Jesus glorified in his voice and leading, but gospel music will always be his roots.
Anita Renfroe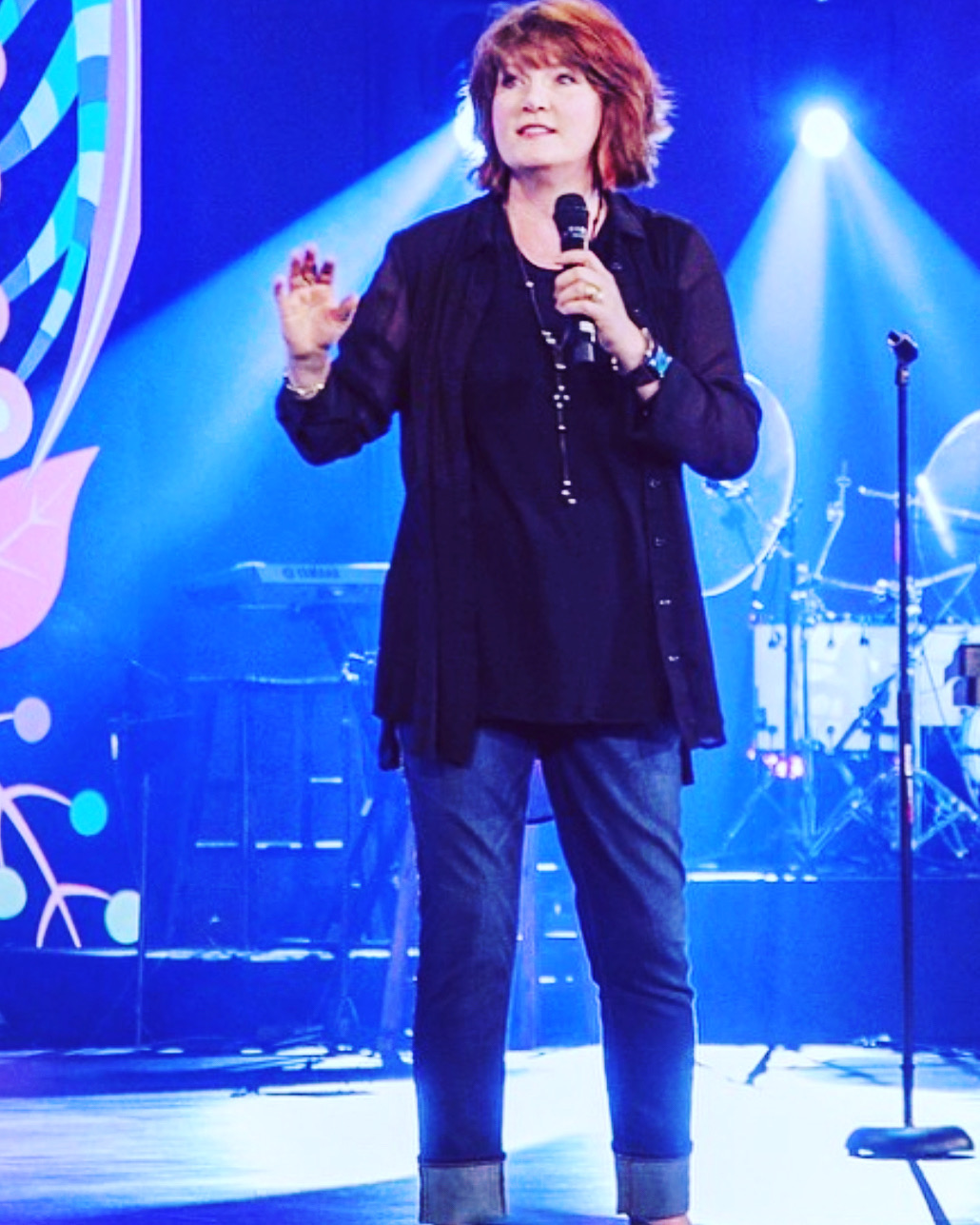 Anita has been featured as a comedy correspondent for Good Morning America, performed at The Grand Ole Opry,  and has appeared on "Dr.Phil", Sirius XM's "Oprah and Friends", CBS's "The Early Show", Fox News Channel's "Fox and Friends", "Inside Edition", Nickelodean's "Mom's Night Out", "Huckabee" and many more.
Anita tours with her own comedy concerts and inspirational women's conferences where she routinely packs out venues across the United States.
Renfroe and her husband John live in the Hill Country of Texas with their spoiled dogs, Chipper, Layla, and Beau. They have 3 adult children (but who cares about them?!), and 8 amazing grand babies!
https://www.anitarenfroe.com/about/