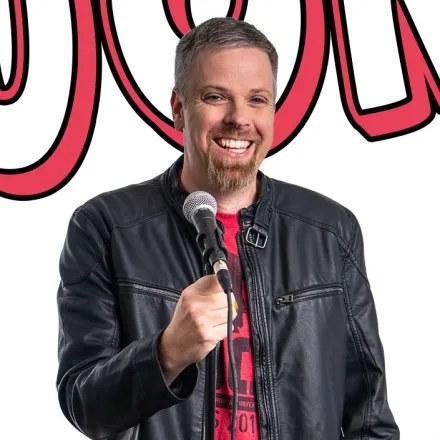 In a world where more and more people are choosing to stay home and binge-watch their entertainment, Jonnie W. represents an anomaly - an artist whose show needs to be experienced LIVE.
Combining music, off-beat standup, and a skewed view of the world unfolding around him, Jonnie crafts a comedy experience that you and your family will be quoting in the car on the way home. He's brought the funny to stages in 48 states - from comedy clubs to Fortune 500 companies, churches and leadership conferences. Jonnie's award-winning comedy is played daily on Sirius XM Satellite Radio, and his latest Drybar Comedy special is a viral hit, garnering over 5 million views. 
Jonnie lives with his lovely wife Curry in Nashville, because that's where all their stuff is.