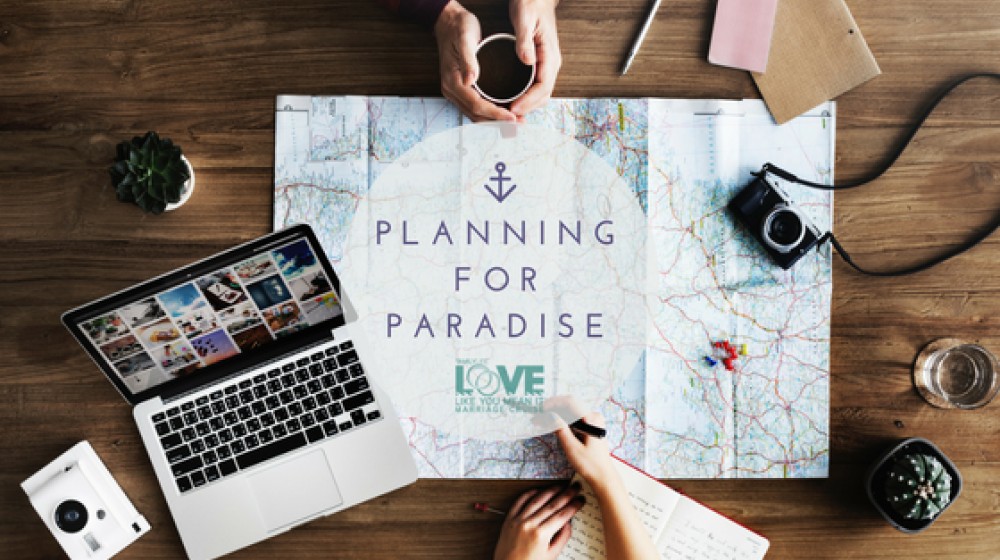 So you want to take a trip to paradise with your spouse. It would be romantic to say that paradise is any day you're together. It would be romantic – but it probably wouldn't help you get the most out of your vacation. The truth is that even the most laid-back of travelers can benefit from a little bit of planning. Worrying about the details now means you don't have to waste precious vacation time that could be better spent relaxing, romancing, and renewing. To help, we're sharing some of our favorite planning resources and tips.
Getting There
These days, travel is often as simple as asking your phone how to get somewhere. But this small travel tip will keep you on the right path no matter what: download your maps offline. You'll keep the convenience of a map in your pocket, but won't have to worry about international data, or bad signal.
Have a little time to plan your journey? Set up flight alerts! Online price tools will tell you when flights to your destination go down so you can book the best trip at the lowest fare. Some of the most popular are: Sky Scanner, Google Flights, Airfarewatchdog, and Kayak.
Discover Your Destination
Do the research! This will not only help you acclimate to your destination's culture, but can be a fun way to get excited for the trip. Wikitravel is a great place to get started and learn everything from how to get around, to what to eat, see, or do.
It's usually easier to explore fun things to do ahead of time, so you're not spending valuable trip time deciding which you're interested in. On top of that, if you're going on a cruise or a guided tour, special excursions tend to fill up in advance. Spend a little time getting to know the possibilities so you have more time to enjoy them later.
Packing
Packing light is made possible with two tools in your belt. First, the question, "Do I need this?" which you should ask of every piece going into your suitcase. Second, with a list. Mapping out the necessities will not only help you remember everything, it'll keep extras from sneaking their way into your bag. This website offers a handy guide to get you started and keep you organized.
Plan to have a separate bag for your must-have items. That means leaving out your passports and IDs, and even any medication you wouldn't want to lose in luggage.
Just Incase
Speaking of lost luggage, there are some ways to make this less of a painful process. The travel tip we hope you never have to use! Take pictures of your suitcase and its contents before you hand it over to the airline. It'll make recovery a much easier process, if you have the bad luck to go through it. Stow away these other tips in case your bags are delayed or misplaced.
Traveler's Insurance can be a life saver when it comes to unknowns. If you have to cancel your trip for health, emergencies, or even just a schedule issue, travel insurance can make the difference in recovering your costs. If you're taking a bigger adventure, definitely consider protecting your investment in it!
Most importantly, remember to have fun with it! Planning for paradise is a great way to pass the time as you countdown to your adventure. Is there anything we missed? Tell us in the comments how you're counting down to vacation!
Want to know more about love, travel, and faith? Follow us on Facebook, Twitter, and Instagram.
Comments