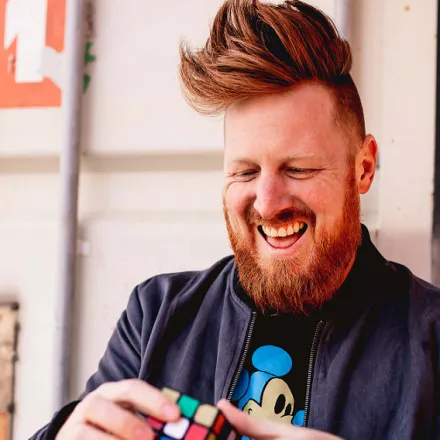 Magician. Storyteller. Redhead.
As seen on the CW's hit show "Penn & Teller: Fool Us" & with millions of views on YouTube, John Michael's unique style of close-up magic for the stage uses everyday objects to accomplish impossible feats. Using a live video feed, every audience member is transported onto the stage just inches away from the mystery. Driven by a passion to encourage people to embrace joy, he uses the power of magic, storytelling and humor in a mix that you won't soon forget.
When not traveling coast to coast, his free time is spent sharing large cups of black tea with his beautiful wife and wrestling on the floor with his three children. Outside of his family, his favorite things in life are In'N'Out burgers, a good suspenseful movie and family trips to Disneyworld.