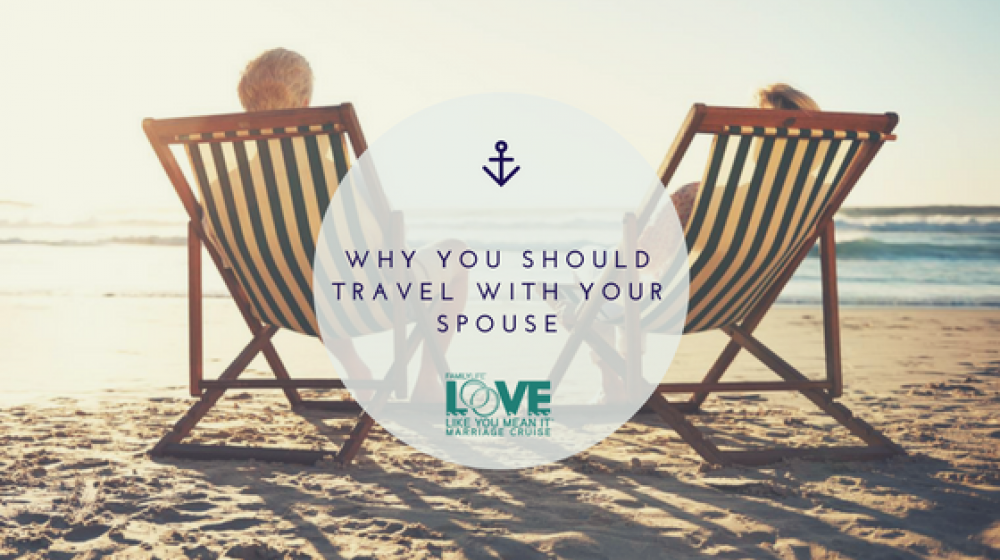 Traveling is a great way to discover the world. Traveling as a husband and wife is a great way to discover why you fell in love all over again. Whether you've been together one year or thirty, adventuring together is one of the best ways to stay connected! To showcase just a few examples of how getting away can bring you closer together, we're looking at what couples have had to say about their experience on our own getaway.
"It gave us a sense of togetherness we have never experienced"
Foreign places and situations bring out new sides of us, and our relationships.
"It was a huge blessing to be unplugged and tending to our relationship"
Life is BUSY and STRESSFUL. It's not easy to leave our worries at home, but it is worth it.
"Before… we were individuals and now we are a unit"
Traveling takes teamwork that you just can't find in everyday routine.
"We had the best week wearing just the hat of husband and wife"
Renewing your focus on one another can renew your connection.
"My husband and I have never laughed so much!"
It's important not to take life, or each other, too seriously.
"It is so worth the investment in your marriage"
Of all the things we give our time and savings to, marriage belongs at the top of the list.
"We feel better than ever after what I can only describe as the toughest year of your lives"
An adventure can be the beginning of a fresh start.
"I feel like I can come home and be a better mom for my children and a better wife for my husband"
Your new outlook will most definitely fit in your suitcase.
When is the last time you had a real vacation with your spouse? If it was recently, tell us what you loved about your adventure in the comments below. If it wasn't, well, what are you waiting for? Check out the Love Like You Mean It Cruise and see how an adventure can help you relax, romance, and renew.
Want to know more about love, travel, and faith? Follow us on Facebook, Twitter, and Instagram.
Comments