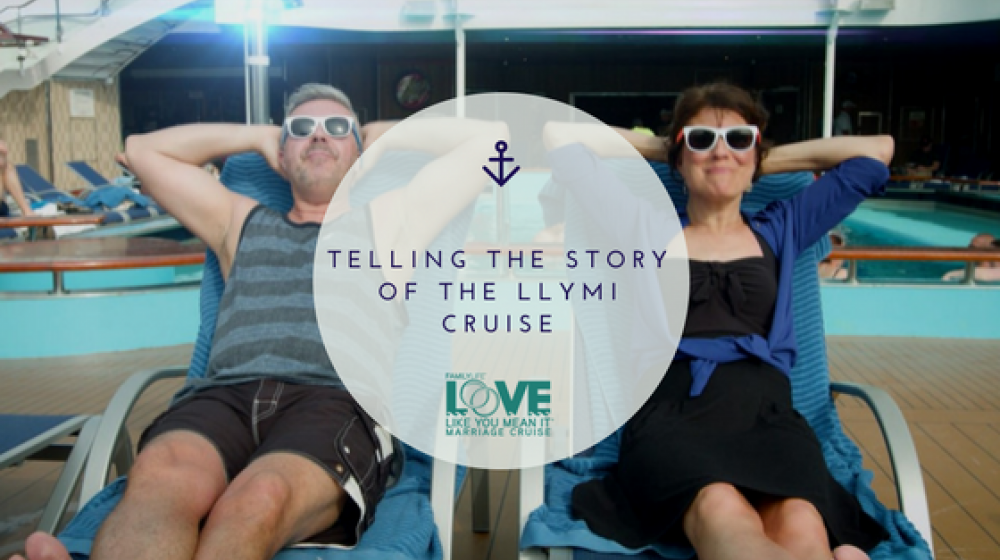 There is SO much to say about the Love Like You Mean It Cruise. When we debark more blissful and relaxed, we find ourselves, the passengers, and even the crew (Watch this) unable to stop sharing the experience. But words can only do so much to showcase just how rejuvenating our week at sea truly is.
So an idea was born. We wanted to tell a story that shows how the cruise can transforming average into a romantic adventure. We always say that the LLYMI Cruise is all a guy needs to be a big winner on Valentine's Day, so what if we brought that to life? We eventually landed on a video concept that would show us what it looks like to sink AND to swim when it comes to celebrating your marriage.
If you know anything about the FamilyLife Cruise Team, you also know that this video had to be FUN! It had to make people smile – even laugh out loud when they watched it.
That's when our amazing video producer, Scott Edge, went to work. He took the idea, came up with the musical (we like to call it a "Cruisical") inspiration, and drafted the words to the song / story. We were immediately hooked! After storyboarding the scene to go with the words, we found our stars – John and Kim Scott – and the rest is history. 
So join us in having this song stuck in your head, and watch for yourself! And after you've enjoyed our Valentine's Day story, we'd love to hear your own – tell us how you found romance on the LLYMI cruise in the comments below.
Comments