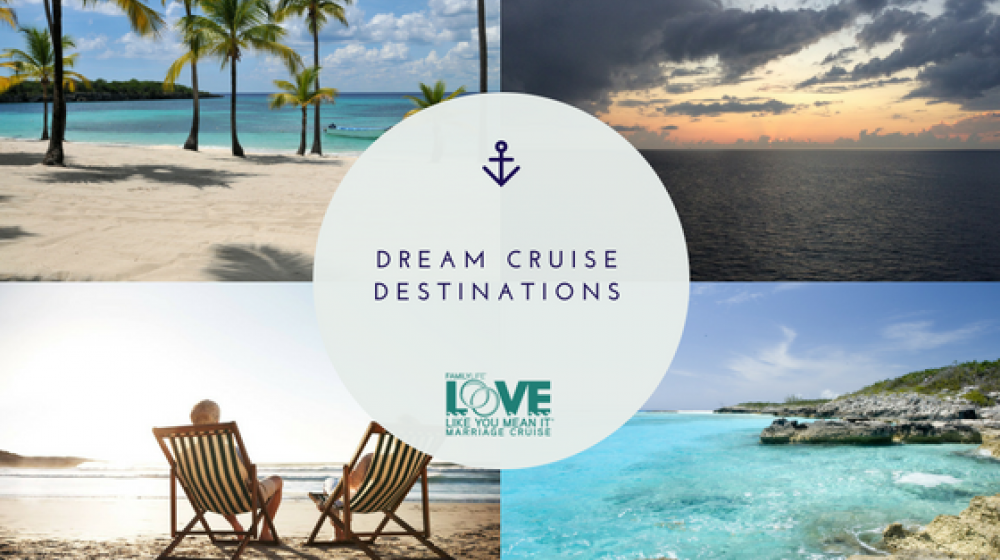 A cruise, even one out of the ordinary, wouldn't be complete without incredible destinations. That means landscapes that take your breath away. Cultures to expand your horizons. Sandy beaches that'll leave your heart feeling as warm as the sun soaking into your skin. We know how important it is to get away together to reconnect, and that's exactly what the destinations on our next Christian marriage cruise will do – turn the relaxation and romance you've been dreaming about into the kind you wake up to. Let's take a peek at the amazing cruise destinations for 2018!
Amber Cove
Whether it's your first trip or your fifth, the scenery of Amber cove is one that'll leave you in awe. From the coastal inlet to picturesque mountains and dozens of waterfalls, you're going to want to have your camera ready. You might want to save a little room for bigger souvenirs from this Dominican Republic hotspot as well. In the port's buzzing market place you'll find some of the clearest amber gemstones in the world, a perfect keepsake for remembering your trip to the aptly named Amber Cove.
Grand Turk
Turks and Caicos is known for some of the world's most stunning beaches. In fact, thanks to the world's third-largest coal reef, even what's beyond the shoreline is a sight to behold. If you've ever wanted to try scuba diving it's a must-do in Grand Turk! But don't worry, you don't have to dive too deep to enjoy this stop. Start in the shallows with snorkeling, or stick to the land with ATVs or even a Segway tour.
Half Moon Cay Bahamas
As one of the most popular cruise ports in the Bahamas, Half Moon Cay comes packed with activities – both the relaxing, and the reviving kind. You can kick your feet up and sunbathe in the crystal clear blue waters, or catch live music under the sun. If it's adventure you seek, choose from a long list of couple's-friendly island activities like horseback riding, kayaking, or even hanging with the stingrays.
It's true what they say – it's not about the destination, it's about the journey. With a great port list like this, there's an opportunity to enjoy the trip AND the destination! Is there something special you're looking forward to seeing along the way? Tell us what you're most excited about for our 2018 cruise destinations, leave a comment below! 
Want to know more about love, travel, and faith? Follow us on Facebook, Twitter, and Instagram.
Comments