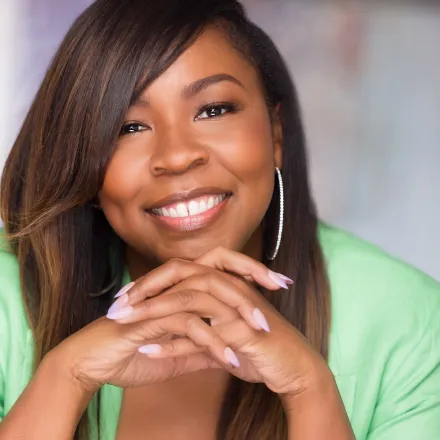 Nia Allen is a #1 Billboard artist garnering top success with her inspirational hit song "Wait".
Nia's music has been described as the sound of pure, passionate worship. Nia is one of this generation's fresh talents leading the way in inspirational music. Having a universal appeal, her music is honest, uplifting and captivating to the soul. Nia sings with a heartfelt conviction that exudes her zeal for God and compels listeners into a genuine worship experience. Her latest release, "I'm In Love" is climbing the Billboard charts and impacting listeners everywhere.
Dr. Nia Allen is a graduate of Berklee College of Music where she received her Bachelor's in Music Education; she also holds a Doctorate in Ministry. She is truly something special and her ministry will continue to impact the lives of many. Nia presently resides in Dallas, TX where she serves as a full-time worship director and national recording artist. Her goal is to enjoy life one day at a time and she encourages others to do the same.