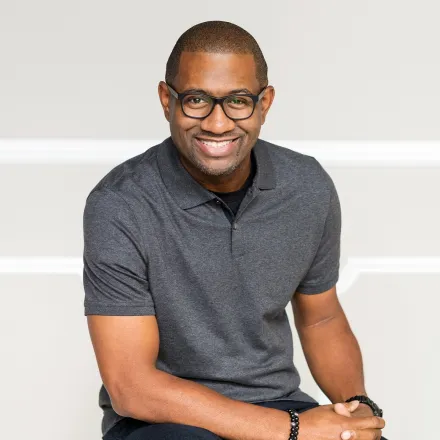 Bryan Carter is best known as a community leader, connector, thought leader, pastor, and dynamic communicator. He serves as the pastor of Concord Church in Dallas, TX, where he has served since 2003. Bryan is a passionate leader with a vision for inspiring people to grow to their full potential.
Bryan leads with a focus on developing people. He has served as co-presenter for "33: The Series" a curriculum on authentic manhood, and as a presenter for "The Art of Marriage" a curriculum on building strong marriages.
Bryan is a graduate of Oklahoma State University, where he earned a Bachelor of Science in Secondary Education with a specialty in Science and Math. He is a graduate of the Dallas Theological Seminary, where he earned a Master of Arts in Christian Education with a specialty in Family Ministry. He is a recipient of an honorary Doctorate of Divinity from Dallas Baptist University. Bryan is married to his college sweetheart, Stephanie, and has two daughters, Kaitlyn and Kennedy, and one son, Carson.